Leg Walker Regular & Airshell
$610 – $970
Shell Air Walker Boot
It's vital that fractures and strains can get the support and control needed to reduce discomfort and aid recovery. The Shell Air Walker Boot stabilises the foot, preventing movement to help injuries recovery.
Prevents Ankle Motion
The brace acts as a substitute for ankle movement, keeping the ankle stable while walking. This provides an exceptional level of natural movement to help wearers go about their day while still receiving the support they need. To make movement even easier, the walker boot also features a rocker bottom, making natural and smooth gait even easier.
Supportive and Comfortable Design
To give feet and ankles the support they need, the walker boot utilises a contoured strut design. This provides the wearer with an improved fit and an increased level of support. What's more, the walker also features front and back panels to provide improved protection to injuries, helping to prevent pain and aid smooth recovery.
Inflatable Air Cells
A set of inflatable air cells work to provide further support to the ankle. This also helps to reduce swelling and more evenly distribute pressure, helping eliminate pain and improve comfort even more.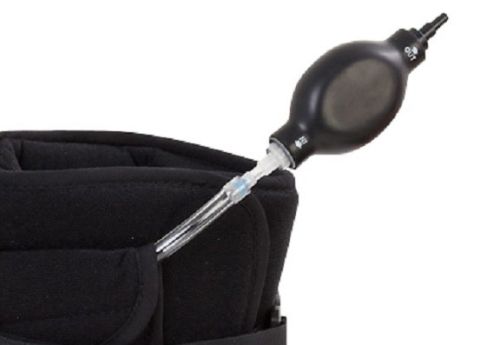 Indications of the Shell Air Walker Boot
The Shell Air Walker Boot is suitable for the following conditions and uses:
Grade II/III ankle sprains
Stable fractures of the fibia, talus, calcaneus and medial malleolus
Post ligament, soft tissue and tendon surgery
Forefoot or midfoot injury
| | |
| --- | --- |
| Variation | Leg Walker Air Shell, Leg Walker Regular |